Holistic Protection
Protect the information assets of our clients, whereever they are and along all processes. It's what we call holistic information protection.
Continous Innovation
Innovation is our DNA. We believe that we can only stay relevant for our customers if we constantly pursuit the search for new approaches and solutions - and find them.
Sustaining Solutions
Create enduring solutions for our clients, partners and employees.

Empower our Employees
A team of experts: top qualified, profound knowledge also beyond the orginal area of expertise. We offer a work environment that encourages our employee to improve oneself. An environment that is demanding but puts an emphasis on mutual activities.
Trust of our Customers
You can only earn customers' trust if you continuously understand your customers requirements and deliver real value add against it, We are fortunate that most of our customers work with us for the long run.
Our Promise of Quality
For e3 quality is an ongoing process that impacts all business areas: how can our employees improve, how can we gain knowledge, how can we embrace change. How can we solve our customers' challenges better, how can we build better products. It is essential for this principal of continous improvement that we keep our knowledge, processes, methods and tools always up to date.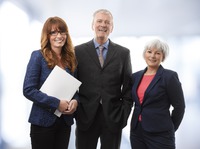 to our Customers
Protecting our customers assets is our formost goal. We thrive to find new and save ways to address the ever changing demands in the new digital world. Digitalization, BYOD, Industry 4.0, Cloud, GDPR, Export Restriction, new Regulations, ... todays business is full of demanding challenges. Our experts are committed to assist you finding answers and solutions to pass the challenges with flying colours.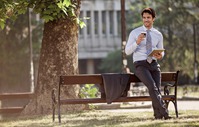 to our Employees
Our employees ensure the sustainably success of e3. This team of more than 50 experts loves challenges. We offer our employees an environment with individual skill advancement, newest technologies, exciting projects. Work isn't everything and thats why we offer time for regular communication: team dinners, a summer weekend vacation or a skiing weekend.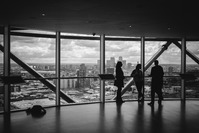 to our Partners
Coming together is a beginning;
keeping together is progress;
working together is success.

We believe Henry Ford, who made this quote, was right. That´s why we partner for success.